12th and 13th October 2018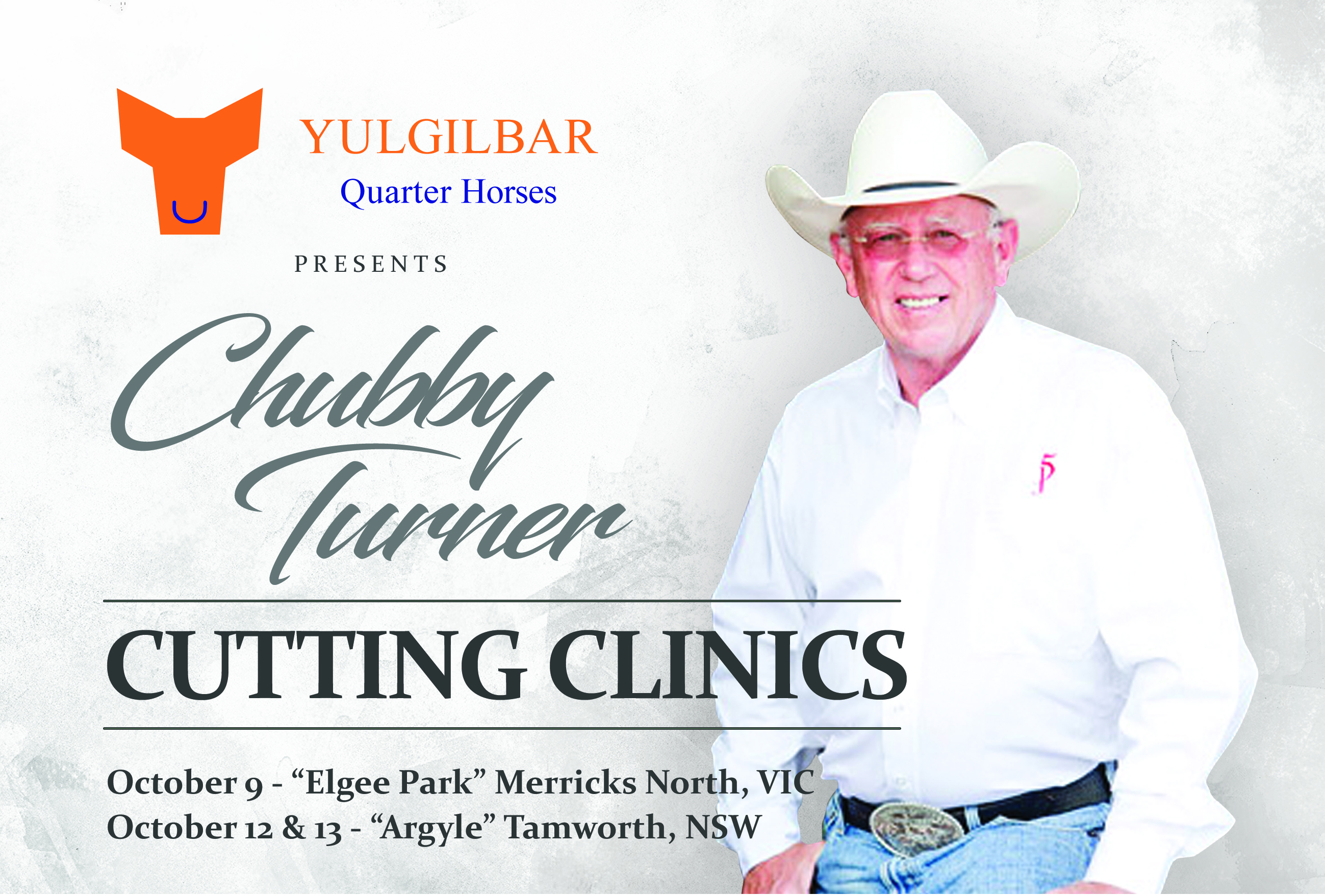 Three time World Champion and master showman, Chubby is known as the Ambassador of Cutting and one of the best cutting horses coaches in the sport.
Don't miss out on the opportunity to improve your showing and cutting skills and Book Now
Due to severe drought conditions at Tamworth and Argyle Clinic is taking a restricted number of riding participants and extending the number of fence sitting participants
Participants can enrol for a 1 or 2 day clinic
Participants may be grouped into Snaffle Bit, Amateur, Non Pro and Professional divisions
No over night horse accommodation available at Argyle, book stables with Tamworth Paceway (Old Tamworth Showgrounds).
Inclusions: BBQ and Chat with Chubby one Saturday after the Clinic.